If you are presently looking for the very best janitorial services in Richmond BC has to offer, you have actually discovered the right business. Vancouver Janitorial Services (VJS) is a devoted complete service commercial cleaning company in Richmond BC that strives to offer clients the very best possible cleaning solutions in the Metro Vancouver BC area.
There are a lot of janitorial services in Richmond however Vancouver Janitorial Services will not let you down. We have highly-trained cleaning experts who have significant experience in the cleaning field. We also offer a broad array of cleaning solutions, from regular cleaning care to specialized carpet care, floor cleaning and refinishing.
With the continuing growth of Richmond hiring a professional cleaning company is a must to create a good first impression for your clients. Whether you need office cleaning or janitorial commercial cleaning you must hire the right cleaning company who takes pride in their work. You can't go wrong with VJS and their trained professionals. With customer service their top priority you will get your office or commercial business cleaned right the first time.
Vancouver Janitorial Services Call Today: 604-332-0063
Why Pick VJS For You Commercial Cleaning in Richmond BC
We take pride in our clients testimonials and positive feed backs. The following are the highlights of our business and the major reasons you must pick us amongst the multiple janitorial services out there.
Communication. We intend to develop great working relationships with our clients and we understand that with an open and regular communication, we can accomplish this. We guarantee clients that our staff members are doing the very best of their cleaning capabilities by carrying out a regular inspection and getting feedback from the clients. We additionally arrange an open line of connection with our clients to ensure we are notified of any added work or other issues.
Personnel. We have a lot of exceptionally trained cleaning experts who have substantial experience in the cleaning field. The workers are hand selected after a comprehensive background check and evaluation of their cleaning abilities. They are additionally trained to make use of numerous cleaning techniques and carry out various cleaning activities. The employees additionally put on a uniform for appropriate id, security, and protection purposes. With our personnel, clients are made certain of the very best janitorial services.
Quality Assurance. VJS strives to attain utmost client fulfillment with its quality assurance services. Throughout and after each cleaning task, we designate an onsite manager (for larger establishments) or a roving team (for smaller sized facilities) to examine, keep track of and guarantee that the quality of work and the intentions of the client are accomplished by our cleaning personnel.
Eco-Friendly Products. VJS use simply the most environmental-friendly yet extremely efficient cleaning products to guarantee not only sanitation and safety to our clients but the very best interest of nature, too. We have a large variety of cleaning items made from active ingredients that do not hurt nature, and are certified safe to individuals and the planet.
Insurance. Unlike various other janitorial services in Richmond, VJS is totally insured to safeguard not only our interests but most significantly the clients. We are a certified corporation, and we follow all regional, federal, and provincial laws. We just wish to offer the very best janitorial services individuals can potentially get, and we think that by following all the policies and policies, we demonstrate how sincere we are in this industry.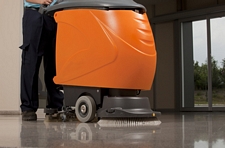 Security. We at the Vancouver Janitorial Services ensure that each of our staff members is outfitted to deal with all kinds of cleaning jobs in Richmond. They go through training to make use of brand-new products and to acquaint with numerous cleaning solutions. If a cleaning task includes a possibly dangerous condition, our staff members are prepared to do it with appreciation of your business's guidelines and laws for security.
References and Relationships. As one of the very best janitorial services Vancouver has to provide, we constantly aim to satisfy the expectations of our clients and keep them pleased and pleased with our cleaning techniques. We have a lot of references that can vouch for our cleaning abilities, professionalism at work, and excellent track record in the cleaning profession.
Versatile Frequency. We constantly desire the very best for our clients, and since of this, we are flexible to any kind of schedule our client's desires. We additionally offer recommendations on the schedule based upon the condition of the center, the time it is utilized, and the number of your workers utilizing it every day, however if the client would like a certain schedule for the maintenance work, we are more than eager to abide by it.
Vancouver Janitorial Services offers the best janitorial cleaning services in Richmond BC, and as a future client, you can anticipate not only all these specified features from our organization but a lot more. Call us at 604-332-0063 and experience the marvels of our cleaning knowledge!